FOR PROMOTIONAL USE/HYPE ONLY – I do not own any of the music. The Seattle Seahawks own all video clips, especially those featuring Colin Kaepernick and the 49ers. Special thanks to Steve Raible for having the best voice in radio. Period.
Seahawks All Access takes you on the field for all the sights and sound for the second half of the Seahawks 35-6 victory over the Cardinals including Marshawn Lynch's 79-yard touchdown run.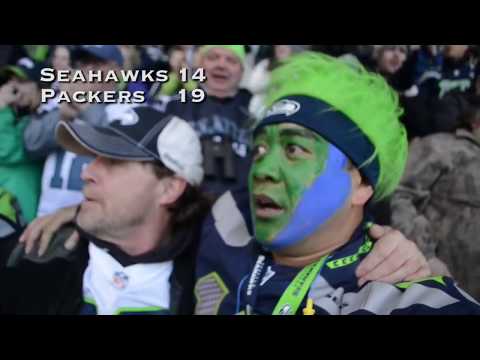 Experience one of the greatest comebacks in NFL history as the Seahawks overcame a 16 point deficit to defeat the Packers 28-22 to go to their 2nd straight Super Bowl. GO HAWKS!!!
Marshawn Lynch helped make a fan's day after helping to return his wallet. A man named Jason Lynch (who we're assuming has no relation to the NFL star) said on Facebook that he unknowingly dropped his wallet at a gas station in Marysville, Washington.
The Seattle Seahawks kept the Oakland Raiders winless, but not without a lot of drama, a last second onside kick attempt and Beast Mode bein' all about that action, boss! See what it was like inside CenturyLink Field during this crazy & wild game!